Custom Metal Fabrication Company
We are ready to partner with you, let us prove it!

"Clark Engineering will continuously strive to be recognized as the premier provider of custom formed metal rod, wire, and tube products that meet and exceed our customer's expectations.

This will be accomplished by our proven strengths in product engineering, process innovation, speed to market, on time delivery, and superior customer service.
We believe quality is every one of our employee's responsibilities and we must work as a team to continuously improve our products and processes to be competitive for our customers."
When Clark Engineering opened the original Haslett plant in 1946, the 5,000 square foot building housed only a few pieces of manufacturing equipment. Since then, Clark has opened three plants, with another manufacturing facility in 2008, and then a steel processing facility in 2011, as the most recently opened and operating plants.
Housed inside this modern 44,000 square foot plant, Clark Engineering has more presses than most our competitors, ranging from 50-ton to 600-ton knuckle presses. Since 2008, Clark Engineering has added 12 pieces of CNC machining, including turning & wire forming machines.
Clark has also expanded our tool-room, with new CNC mills and machining centers hooked up to our Engineering & Design department. With over 66 years of experience, Clark Engineering is known throughout the industry as an expert in custom formed rod-wire & tubing parts.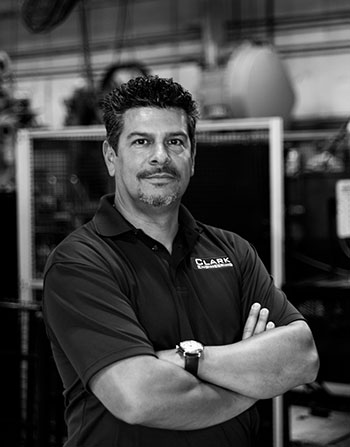 Christian Muzo
Vice President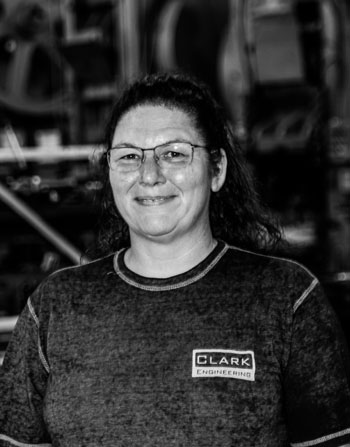 Tammy Apted
Customer Service & Planning Manager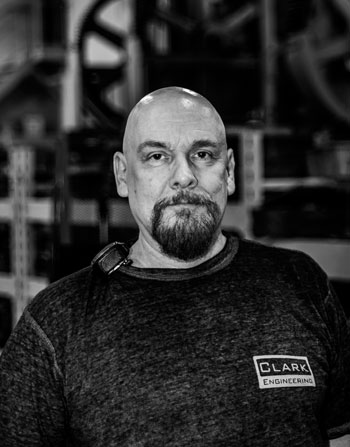 Lewis Burghardt
Sr. Quality Manager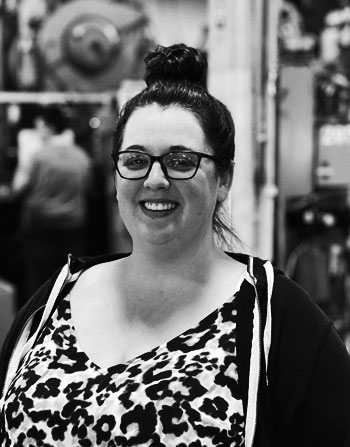 Sam Neher
Human Resources Manager