CNC Machining Centers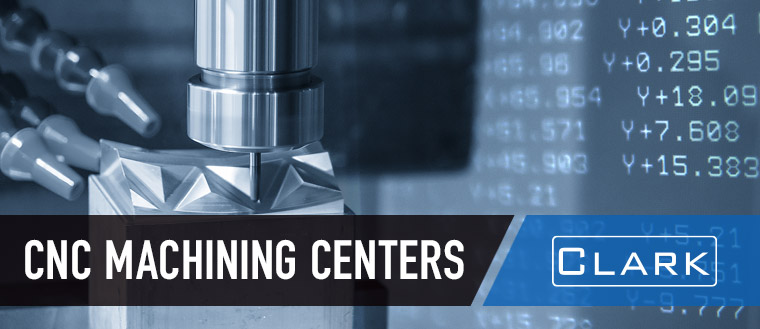 With multiple vertical machine centers and turning centers, we are able to keep all operations in house. We have top notch machinery brands like Mori Seiki and Haas. This coupled with experienced in-house programmers and engineering staff, allow us to be able to produce tight tolerance products.
We specialize in "outside the box" thinking to design tooling that performs the same way, every time, to produce high quality parts, whether we are manufacturing high or low volume production.
Through the use of CAD/CAM computer software, we are able to optimize the cutting paths to get the most efficient programs that will keep cost low and provide the highest quality possible.
CNC Machining
Our philosophy at Clark Engineering Company has been to use our CNC machining equipment to add value and complete secondary operations on our wire and tube formed parts but we do not rule out the opportunity to do custom machining operations on your production products. 
We have multiple vertical machining and turning work centers. Our focus is on medium to high volume CNC machining operations including milling, drilling, reaming, broaching, tapping, etc.
With auto feed blank loaders on every one of our CNC lathes we can be sure that the machines are hitting the hourly production rates that your parts require while reducing the amount that people have to touch the parts keeping our machining costs low.
These machines are dedicated for production work and we have multiple pieces of identical equipment to provide redundant capacity to allow our comprehensive preventive maintenance program time to keep the machines performing day in and day out.
Our engineering and tool room staff design, build, and maintain CNC fixtures that allow us to process multiple parts each cycle to reduce overall cycle time by spreading tool changes across multiple parts. These fixtures are part specific and dedicated to your project. They are not shared or used for other customer's product so you know that they are ready for you when you place the order for your next production run. 
CNC bending
Manufacturers of CNC wire forming machines and CNC benders have made huge improvements over the last decade. This is precisely why Clark Engineering Company has invested in purchasing multiple new CNC wire bending machines.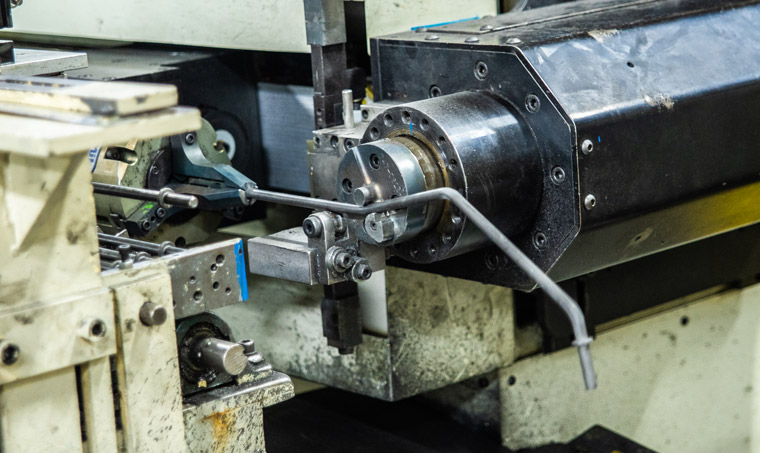 These machines and software have increased in capability and flexibility and are able to allow the programmer to produce more complex parts and solve more difficult applications.
Our programmers have been challenged with many difficult parts and know how to communicate the tooling concepts to in-house engineering staff and understand how to create complex programs to create your part. We also have adapted the machines to be even more powerful and flexible than their base original design intent. 
Through integration of in-house designed magazine loaders, robotics, and dedicated secondary operations we are able to combine operations and take out extra costs and sources for variation.
At Clark Engineering, continuous improvement is a focus for the team to come up with new and creative ways to manufacture your parts faster while minimizing process variation. Our CNC benders and associated machinery allow us to do precisely that.
Talk to an Expert
Fill out the form below and our account management staff will reach out to you shortly.