Pipe and Tubing Fabrication Services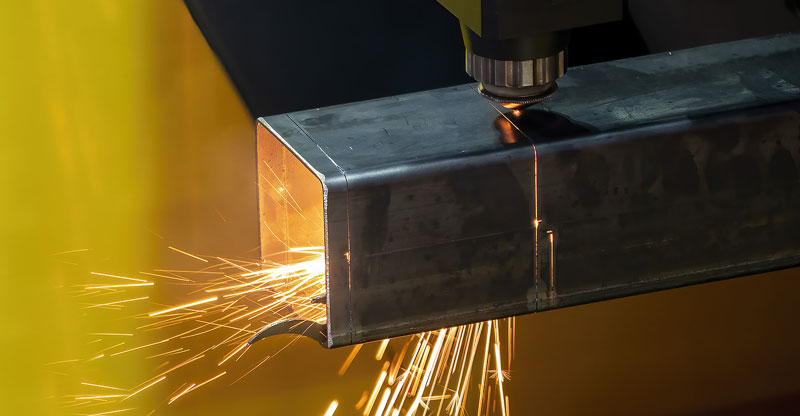 Clark Engineering, with over 60 years of experience, is a trusted provider of custom-formed tube products for a wide range of industries. We specialize in fabricating diverse parts from metal tubing, catering to the unique needs of our clients.
Our fabrication capabilities encompass cutting, sizing, bending, coining, piercing, and welding of various sizes of tubing. We possess the expertise to work with different materials and shapes, from square to round tubing. Whether it's stainless steel, brass, copper, steel, aluminum, or other metal alloys, we can manufacture parts that meet the specific requirements of each application.
In addition to our fabrication expertise, we offer a comprehensive range of finishing options to enhance the functionality and aesthetics of the fabricated tube products. Our services include powder coating, e-coating, zinc plating, nickel plating, and other finishes, ensuring that the final products not only meet technical specifications but also possess the desired appearance and corrosion resistance.
Over the years, Clark Engineering has been dedicated to serving the manufacturing needs of diverse industries. We take pride in our ability to deliver high-quality custom-formed tube products that align with our clients' requirements and industry standards. Our commitment to precision, reliability, and customer satisfaction sets us apart as a trusted source for fabricated tube products.
Whether you need specialized parts for automotive, aerospace, construction, or any other industry, Clark Engineering has the knowledge, capabilities, and experience to fulfill your needs. Our skilled team of professionals is equipped with the latest tools and machinery to ensure accurate fabrication and timely delivery.
When you choose Clark Engineering for your tube fabrication needs, you can expect superior craftsmanship, attention to detail, and a commitment to meeting your project goals. We are dedicated to building lasting partnerships with our clients, providing exceptional service and support throughout the fabrication process and beyond.
In conclusion, Clark Engineering stands as a reliable and experienced provider of custom-formed tube products. With our expertise in diverse fabrication techniques, material options, and finishing services, we are well-equipped to deliver tailored solutions for your specific application.
Contact us anytime for a high-quality, custom-formed tube products that will meet the highest standards of quality and precision.  
Talk to an Expert
Fill out the form below and our account management staff will reach out to you shortly.