Poka-Yokes and Automation
Poka-Yokes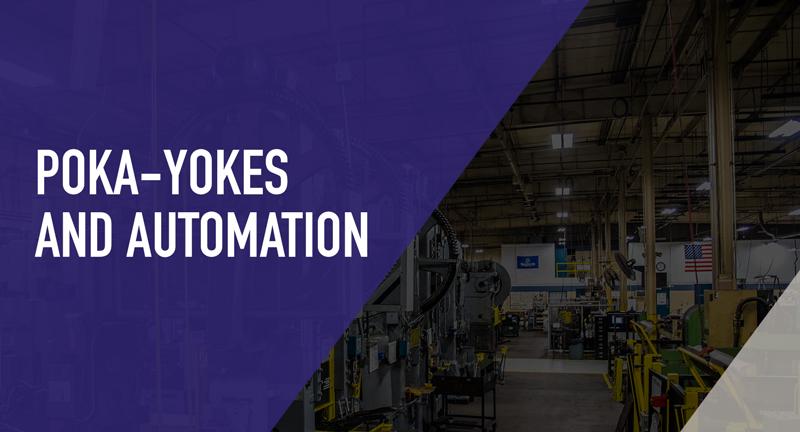 One of the biggest advantages of keeping all operations in house is that you have multiple opportunities to add poka-yokes into your process.
A poka-yoke is a mistake proofing device that prevents any nonconformance from being passed through the process.
We utilize mechanical tooling, electrical sensors, photo eyes, torque guns, and many other checking devices to ensure that nonconforming parts are not passed to the next operation. Along with each poka-yoke, we use defective parts on a pre-determined frequency to ensure that these tools are functioning and properly identifying all defects.
Clark will also check pass-through features or characteristics that might only be used by your customer or the end user. Automation is used wherever possible to reduce the number of operations and increase quality.
Automation
Aside from the flexibility of our CNC machines, we use a number of automation and manufacturing techniques to create a unique solution to every product. Robotics, transfer systems, hydraulics, pneumatics, and many other automation tools are integrated in house.
Nothing is out of our engineering capabilities when it comes to building dedicated machines to manufacture high volume complex parts.
Talk to an Expert
Fill out the form below and our account management staff will reach out to you shortly.