Michigan is a hub of manufacturing activity in the United States, with a long history of producing a diverse range of products. The state is most famous for being the "Automotive Capital of the World," with major automakers such as Ford, GM, and FCA US LLC having a significant presence in the state.
Michigan is the largest producer of vehicles in the country, accounting for approximately one-quarter of all vehicles produced in the United States. This is due in large part to the state's strong automotive supply chain, which includes a large number of auto parts and oem components manufacturers.
Metal manufacturing
Metal manufacturing is a significant part of the industrial landscape in Michigan, with the state being home to a large number of metal manufacturing companies producing a wide variety of products.
The metal manufacturing industry in Michigan has a long history, dating back to the 19th century when the state was a major center for the production of agricultural equipment. Today, the industry is much more diverse, with metal manufacturers producing everything from complex CNC machining and wire forming to consumer products such as appliances and medical devices.
Key advantages of manufacturing in Michigan
One of the key advantages of metal manufacturing in Michigan is the state's strong network of suppliers, researchers, and educational institutions. The state is home to a number of world-class research institutions and universities that are dedicated to advancing the metal manufacturing industry, and many of these institutions have established partnerships with local metal manufacturers to support innovation and growth.
Additionally, Michigan has a large pool of highly skilled workers, including engineers, technicians, and skilled tradespeople, who are trained to work with the latest metal manufacturing technologies.
Michigan is also a leader in advanced metal manufacturing, with many companies utilizing cutting-edge technologies such as robotics and automation to increase efficiency and improve product quality.
These technologies allow metal manufacturers in Michigan to produce complex products with precision and speed, and they are also helping to drive innovation in the industry by enabling manufacturers to develop new products and processes.
Transformation & Innovation 
In recent years, the metal and wire manufacturing industry in Michigan has been undergoing a transformation, with many companies adopting new business models and production processes that are designed to be more flexible, sustainable, and cost-effective. 
For example, many metal manufacturing companies such as Clark Engineering are embracing additive manufacturing, or 3D printing, as a way to produce complex metal products with greater accuracy and speed.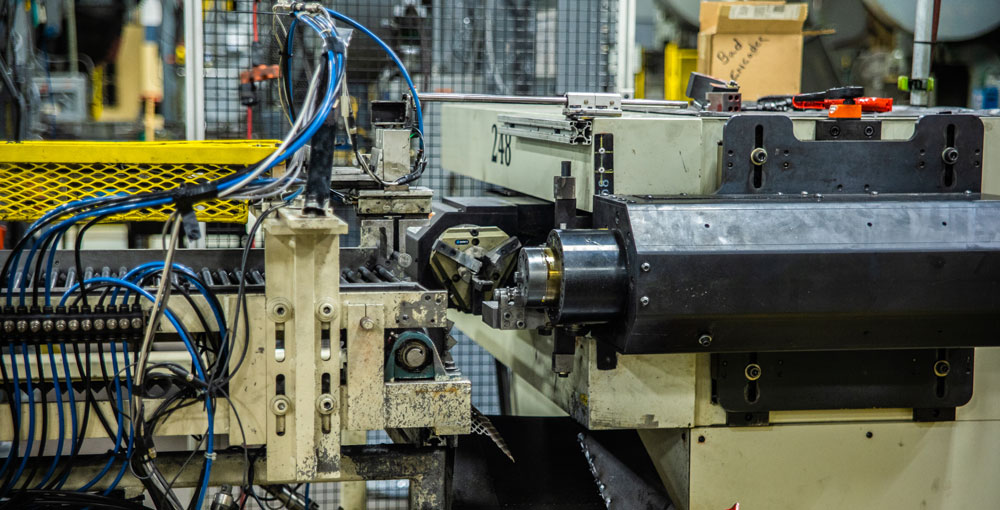 This technology has the potential to revolutionize the metal manufacturing industry by allowing companies to produce custom products on demand, and it is already being used to produce everything from agriculture components to medical devices.
Despite these changes, the metal manufacturing industry in Michigan remains a major economic driver, contributing billions of dollars to the state's economy and supporting thousands of jobs. 
The industry is also a key part of the state's infrastructure, providing the materials and components that are used to build and maintain roads, bridges, buildings, and other important structures.
Conclusion
Metal manufacturing is a critical part of the industrial landscape in Michigan, and it continues to play a major role in the state's economy. 
With a strong network of suppliers, researchers, and skilled workers, and a focus on innovation and sustainability, Michigan is well positioned to continue to be a leader in the metal manufacturing industry for many years to come.